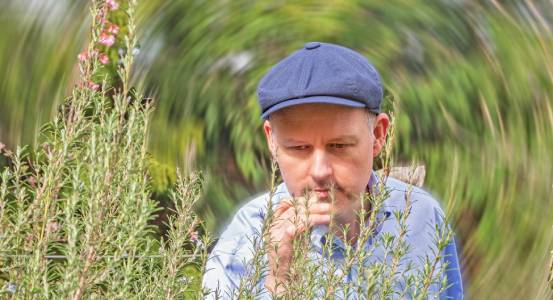 The naturalist and phytochemist in me
The love for the art and science of distillation
The beauty and the elegance of a hand-crafted copper still
Love for travel and the history and culture of places …
The emerging mindful drinking movement!

Old Coach House Distillery Ltd was founded in 2019 springing from my desire to create wholly natural alcohol-free 100% distilled botanical drinks to support the growing trend in mindful living.
As a phytochemist with 20 plus years experience of distilling medicinal plants for their therapeutic benefits I was introduced to a fascinating world of plant essences, their complex chemistry and how they may be extracted and analysed for their unique biological properties.
These essences have many health benefits ranging from antiseptic action to aiding digestion. However they also have another unique property and that is they provide great flavour.
Our first product range STILLERS® is a marriage of these properties. In creating STILLERS® we have handcrafted a 100% pure botanical distillate from selected organic herbs and spices blended with the finest Welsh spring water.
Inspired by gin both our products Celtic Myst and Silk Roots encapsulate a travel diary drawing inspiration from different cultures all over the world.
Celtic Myst's juniper led citrus notes hark back to my Irish ancestry whereas the aromatic spicy cardamom and cinnamon notes in Silk Roots are inspired by the Silk Road trading route from India into the West.
A unique alcohol-free process is used to capture the true essences of the botanicals.
To achieve the right flavour intensity we push the boundaries with our technology without compromising on taste whilst not adding in flavours, natural or otherwise to compensate for this.
The creation is a 100% distilled botanical drink that is big on crisp and clean bold flavours that hold their own when paired with your favourite mixer.